ACADEMY 2022 GALA
THE ARTS IN HARMONY
The Academy Center of the Arts staff, Board of Trustees, and 2022 Gala Committee are thrilled to announce the 2022 Gala, featuring a performance by Straight No Chaser on Saturday, September 17th in the Historic Academy of Music Theatre.  This year, we celebrate the arts in harmony.  When our community comes together in celebration of diversity, culture, and the arts, we can make a glorious – harmonious – impact together.
2022 
GALA

 ARTIST SPOTLIGHT:  Straight No Chaser, Anniversary Tour

If the phrase "male a cappella group" conjures up an image of students in blue blazers, ties, and khakis singing traditional college songs on ivied campuses… think again. Straight No Chaser (SNC) are neither strait-laced nor straight-faced, but neither are they vaudeville-style kitsch. They have emerged as a phenomenon with a massive fanbase and a long list of accomplishments including 2 RIAA Gold Certified albums, over 1.5 million concert tickets sold, over 1 billion streams on Pandora, and over 2 million albums sold worldwide. Straight No Chaser is the real deal, the captivating sound of nine unadulterated human voices coming together to make extraordinary music that is moving people in a fundamental sense… and with a sense of humor.
---
TICKETS
Premium Tickets $150.00*
Standard Tickets $100.00*
Value Tickets $75.00*
Obstructed Tickets $25.00*
*Ticket prices exclusive of taxes and convenience fees
ATTIRE
Dress to impress!  Black tie attire is encouraged.
ATTENTION ALL TICKET BUYERS!
Want to start the party early at the 2022 Gala?  All tickets include admission to a pre-show cocktail hour in the Historic Theatre lobby! Attendees will enjoy complimentary champagne, heavy hors d'oeuvres, pre-show entertainment, and the opportunity to bid on silent auction offerings.
If you are interested in becoming an event sponsor and attend the VIP pre-show dinner, please contact Dabney Treacy at [email protected] for more information and availability.
---
If you are new to the Academy Gala, this is an UNFORGETTABLE night of entertainment and fundraising.  Regardless of your capacity to give to our fundraising efforts, your presence and advocacy for the arts helps us reach our goal which is to fulfill our mission of serving our community through arts and culture.  Thank you for your interest in strengthening the arts in downtown Lynchburg.  To give you a taste of what's in store, check out these videos from the 2019 and 2021 Gala – we can't wait to see you this year!
2021 Gala
2019 Gala
---
WHAT ARE WE FUNDRAISING FOR?
The Academy Center of the Arts is Greater Lynchburg's center for arts, culture, and community building. We hold ourselves accountable to our mission with three core values: Community, Creativity, and Equity. We value the diversity of our community members and strive to serve them through the arts. We foster an environment in which the arts are used to empower by encouraging self-expression, thought, and engagement within a safe space. As an organization, we will uplift marginalized individuals through intentional arts programming designed according to their needs and desires.
Each year the Academy engages tens of thousands of Central Virginians through stage events, arts education, facilities rentals, outreach, and gallery exhibits, which result in a significant economic impact of the Greater Lynchburg area. The Academy is YOUR local arts center.
On September 17th we will be raising $150,000 that will directly impact operations of the Academy, support our Community Access Programming initiative, and allow for superior performances to be brought to downtown Lynchburg.
---
TIMELINE
6:00pm
Lobby opens with complimentary champagne and heavy hors d'oeuvres. Full cash bar available. All ticket holders are invited to this pre-show soiree!
Silent auction will be on display in the lobby. All bidding will be done through a mobile bidding platform. Information and directions on how to participate in fundraising will be distributed to ticket holders closer to the event date.
7:00pm
Theatre doors open for seating
7:30pm
Gala begins with Live Auction, Community Access Program Appeal, and performance by Straight No Chaser
There will be a 15 minute intermission during the show
All silent auction packages close 30 minutes after the show concludes.
---
FAQs
---
PLATINUM SPONSORS:
Patricia Merryman | The McWane & Taylor Families
Heather & George Zippel | Frances J. Giles
GOLD SPONSORS:
Ula & Alan Kauppi | Robin & Rick Loving | Pat & Reggie Pugh
Anitra Webster | Melinda & James Youngblood
SILVER SPONSORS:
Pettyjohn, Wood & White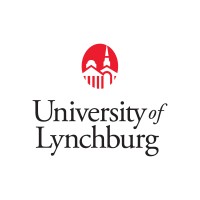 Emily & Lynch Vranian | Jane & Kenneth White | Maria & Lucas Hayden
BRONZE SPONSORS:
Anonymous | Leslie Binns & Philip Reiman | Bettye & Al Chambers | Randy Carr
Rosemary & George Dawson | Julie & Reid Ebert | Jill & John Fees | Becky Hawkins
Nancy & Bill Kershner | Leslie & Kimball Payne | Marc Schewel | Verna & Preston Sellers | Mina & Robin Wood